UNESCO world heritage - Mir and Nesvizh castles
Minsk - Mir - Nesvizh - Minsk
Mir and Nesvizh. Behind these names breath of centuries. You will visit the most beautiful castles of Belarus - 2 of 4 objects of UNESCO. You learn subtleties of the perfect fortification systems and will pass through the halls which still remember grand dukes and kings. You will know about secrets and intrigues, about legends and legends among avenues of shady parks.
Что вас ожидает
120
BYN
* Цена за одного взрослого.

Стоимость тура за ребенка составляет: 108 BYN
Понравился тур?
Оставь заявку и мы лично расскажем вам подробности
или свяжитесь с менеджером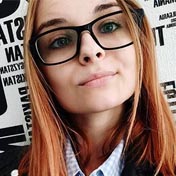 Наташа
+375 ( 29 ) 733-80-06
Благодарим за заявку!
Менеджер свяжется с Вами в ближайшее время.
Организационные детали
Included in the price
certified guide services
transport services
supply
entrance tickets
Additional charge
other services: donations to Farny Church
Культурный туризм
Туры для школьников
Прием в Беларуси
Сборные группы
Однодневные туры
EN
Туры из Минска
майские каникулы
Мир
Несвиж
Несвижский замок
Мирский замок